What To Do if You've Been In An Uber Car Accident
Passengers May Be Entitled To Damages for Uber and Ride Share Accidents
Ridesharing has overtaken the traditional taxi market and has increasingly become the primary method of transportation for many Millenials. Companies like Uber and Lyft arguably contribute to making the roads safer and less congested. The summertime months in Ocean and Monmouth counties are one of the busiest times for ride-sharing companies who are operating locally. The Jersey shore is packed with bars and restaurants and many of their patrons use ride-sharing services late into the night to ensure they are able to find their way home safely without endangering themselves and others by driving intoxicated.
However, Uber drivers are not perfect and accidents do happen with varying amounts of severity. There are some steps to take to ensure you have the best possible chance of filing a successful claim if you find yourself in a car accident as a passenger in a ride-sharing scenario. We will walk you through some steps you can take that will provide you with the best chance of successfully recovering any damages you may have incurred due to the accident,
1.) Contact The Police
It is essential that you report the accident to the police, even as a passenger. Contact the police even if your driver may feel it is unnecessary to contact them. When the police arrive give them a detailed account of what you believe happened. Be sure to ask for a copy of the report from the responding officer. Establishing a paper trail and record of the accident is key if you wish to file a claim for injuries or damages.
2.) Collect Evidence
You should collect as much evidence as you can when you're on the scene of the accident. In a ride-share accident, your recovery will be based in a large part on each party's degree of fault. Another factor that will affect the recovery amount is the degree of damages suffered by the plaintiff. In order to prove fault and damages, you must provide compelling evidence. As your waiting for the police you should do the following:
Take photos of relevance to the accident. Things to photograph and look for include both vehicle exteriors, vehicle interiors, traffic signs and lights, skid marks, road debris, weather, the position of vehicles, and of course any injuries you may have suffered.
Talk to any eyewitness on the scene, gather their contact info, and also take a basic statement of what they witnessed.
Write down any details of the accident that may still be fresh in your mind. Be sure to provide a date and time when writing down your account. Details fade over time and having a statement in writing from the scene of the accident means you'll have an accurate personal account of what happened.
Gather both driver's information. Such as vehicle registration and license plate number insurance information, driver's license information, and contact information.
3.) Seek Medical Attention
Getting medical treatment after a car accident is crucial. Not all injuries are apparent at the scene of an accident. Your body will likely be full of adrenaline dulling any sensations of discomfort or pain. Seeking medical attention immediately can give medical providers a chance to catch any serious injuries before they progress. Not only is seeking medical attention essential for your own sake, but it's essential to ensuring recovery should you decide to file a claim. If you fail to seek medical care immediately following an Uber accident and then later attempt to seek damages for medical care, the insurance adjuster will likely question if your injuries were serious enough to the point that you required care and are now asking for compensation, you waited so long to get treatment.
4.) Contact Your Insurance Company
Inform your insurance company. Even if your insurance company won't be the one paying out your claim, you still need to provide it with notice of the accident as soon as possible after a crash. We recommend calling your insurer within 24 hours after an accident.
5.) Contact An Uber Accident Attorney
in addition to the steps above (file a police report, collect evidence, get medical treatment, and inform your insurer), you also need to file an accident report with Uber. If you do not file a claim with Uber your chances of recovery will become much more difficult. We recommend hiring a skilled Uber accident attorney to handle all communications with Uber to ensure you have the best chance of recovering your damages. A skilled attorney such as the ones from Clark & DiStefano can make your stressful experience much easier to navigate after the fact.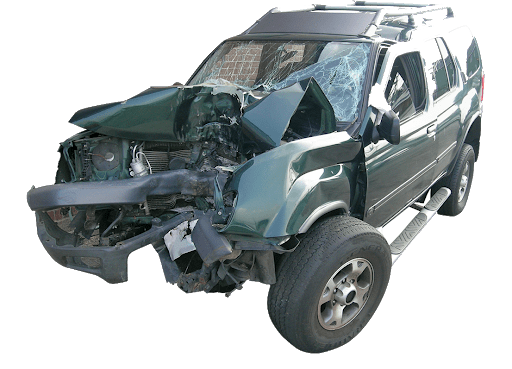 Have You Been In A Ride Share Car Accident?

3318 NJ-33
Neptune, NJ 07753
45+Years of Legal Representation
At Clark & DiStefano we are attentive, always focusing on the needs of our clients. We develop strategies that are tailored to each individual case, and we treat our clients as strategic partners in achieving a common goal. We endeavor to think outside of the box and formulate cost-effective strategies. Lastly, we believe in prompt communications with clients so they have predictability for reserve setting and sufficient time for studied pre-trial evaluations and recommendations.
Experienced. Attentive. Results
(732) 528-9111
This website is for informational purposes only and does not provide legal advice. Please do not act or refrain from acting based on anything you read on this site. Using this site or communicating with Clark & DiStefano, PC through this site does not form an attorney/client relationship. This site is legal advertising. Please review the full disclaimer for more information.