Monmouth County Auto Accident Statistics
Monmouth County Car Accidents Are Shockingly Common Occurences
Driving is a task that a lot of us take for granted every day. With that said, the car insurance industry as a whole estimates that the average driver will file a claim for a collision once every 17.9 years. Fortunately, Monmouth County is about average in terms of the yearly total number of auto accidents, though it is worth noting that the chance of you finding yourself in a car accident in Monmouth county is still quite high. We have compiled our data from the New Jersey State Police and New Jersey Department of Transportation.
Total Number of Accidents in Monmouth County
We discovered Monmouth County is about average in terms of total car accidents after analyzing the New Jersey Department of Transportation data. The number we found in Monmouth County was significantly lower than what we found from northern counties like Bergan. There seems to be a trend of where the likelihood of finding yourself in an accident is higher as you go further north through the state, something drivers should keep in mind when navigating through New Jersey.
18,516 Auto Accidents in Monmouth County 
Total Number of Fatal Accidents in Monmouth County
We discovered some troubling data when analyzing the fatal accident information provided by the New Jersey State Police. Again Monmouth county found itself about average in terms of total fatal accidents in New Jersey. However, this number is too high in our opinion and drivers should exercise greater care when operating a motor vehicle to ensure the safety of yourself and other motorists.
24 Fatalities from Auto Accidents in Monmouth County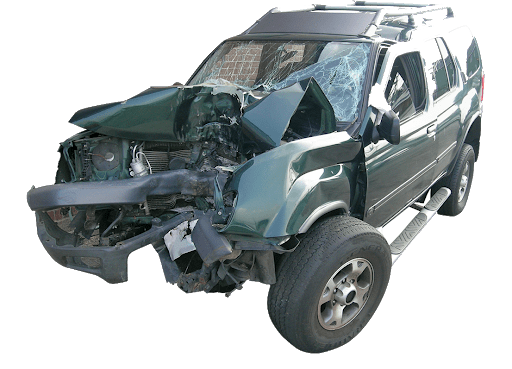 Have You Been In A Car Accident?
Involved In a Car Accident? Speak With Our New Jersey Auto and Motor Vehicle Accident Attorneys Today!
The New Jersey auto accident and motor vehicle lawyers at Clark & DiStefano Personal Injury Attorneys are ready to answer your questions and aggressively represent your interests. We will evaluate your case in a free consultation and provide comprehensive legal guidance through every step of the proceedings. Call us today at (732) 528-9111 or fill out our contact form to schedule a free case evaluation.

3318 NJ-33
Neptune, NJ 07753
45+Years of Legal Representation
At Clark & DiStefano we are attentive, always focusing on the needs of our clients. We develop strategies that are tailored to each individual case, and we treat our clients as strategic partners in achieving a common goal. We endeavor to think outside of the box and formulate cost-effective strategies. Lastly, we believe in prompt communications with clients so they have predictability for reserve setting and sufficient time for studied pre-trial evaluations and recommendations.
Experienced. Attentive. Results
(732) 528-9111
This website is for informational purposes only and does not provide legal advice. Please do not act or refrain from acting based on anything you read on this site. Using this site or communicating with Clark & DiStefano, PC through this site does not form an attorney/client relationship. This site is legal advertising. Please review the full disclaimer for more information.