Texting and Driving Can Lead to Catastrophic Car Accidents
New Jersey Auto Accidents Are Commonly Caused by Texting and Driving
The latest traffic data has painted a very grim picture for drivers in the United States. In 2015, the total number of traffic fatalities increased by the largest percentage in more than 50 years. In 2016, the number of traffic deaths saw another large increase, this time by six percent. Major car accidents are on the rise and officials seem to have pinpointed the causes behind this stark rise in auto accidents.
Officials have found many reasons for the increased number of major car accidents such as the simple fact that people have been driving more often since 2015. However, a frightening leading factor to catastrophic auto accidents is impaired driving; more specifically texting and driving. 
How Often Does Texting and Driving Cause Car Accidents?
Texting and driving is an alarmingly common occurrence, especially in New Jersey. It's almost impossible to pinpoint exact figures of how frequent texting and driving actually occur, but the figures that are available show that texting and driving is in fact an epidemic. 1/3 of American drivers have admitted to sometimes texting and driving. Data from the National Safety Council(NSC) has found that a minimum of 341,000 car accidents occurs in the United States every year due to texting and driving.
Texting and Driving Puts Yourself and Others at Risk of Catastrophic Injury
Texting while driving is one of the most dangerous forms of impairment a driver can suffer from. Distractions from electronic devices take your eyes and focus off of the road. Even just reading a text message or picking up your phone while driving creates a hazardous scenario. The average person will take their eyes off the road for 5 seconds to read a text message. Assuming an average speed of 55 mph the driver would have traveled about 100 yards in that 5-second time span. In those 5 seconds, the vehicle is traveling 100 yards with the driver effectively-being blind. One does not need to be a safe driving expert to realize that creates an opportunity to cause a fatal car accident.
Texting While Driving Can Lead to Criminal Charges and Civil Litigation
Texting and driving is negligent driving. In New Jersey, every driver has a duty to operate their vehicle in a safe and legal manner to ensure the safety of the general public. If a driver is distracted by their phone they are not operating their vehicle safely or legally. Criminal charges and civil litigation could potentially be filed in the case of a driver causing an accident and inflicting catastrophic injury or death on another driver or pedestrian. Do yourself a favor and put down the cell phone while driving.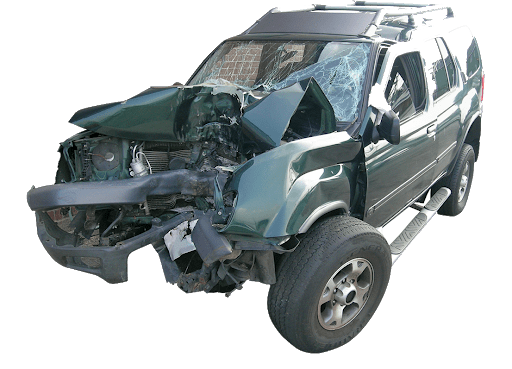 Have You Been In A Car Accident?
If you were injured by a driver who was texting, or a driver who you believe might have been texting, then you should consult with the Ocean and Monmouth County, New Jersey texting and driving attorneys at Clark & DiStefano as soon as possible.

3318 NJ-33
Neptune, NJ 07753
45+Years of Legal Representation
At Clark & DiStefano we are attentive, always focusing on the needs of our clients. We develop strategies that are tailored to each individual case, and we treat our clients as strategic partners in achieving a common goal. We endeavor to think outside of the box and formulate cost-effective strategies. Lastly, we believe in prompt communications with clients so they have predictability for reserve setting and sufficient time for studied pre-trial evaluations and recommendations.
Experienced. Attentive. Results
(732) 528-9111
This website is for informational purposes only and does not provide legal advice. Please do not act or refrain from acting based on anything you read on this site. Using this site or communicating with Clark & DiStefano, PC through this site does not form an attorney/client relationship. This site is legal advertising. Please review the full disclaimer for more information.