Emotional Distress After an Auto Accident 
Emotional Distress Can Change Your Life After a Car Accident
Car accidents and other types of catastrophic accidents have the potential to cause severe and debilitating emotional distress. Many people tend to focus on physical injuries after a severe motor vehicle accident, but that's not to discredit the toll emotional distress can take on you after a severe wreck.
Fortunately, many states such as New Jersey allow you to collect damages for emotional distress in some circumstances. A skilled attorney such as the ones from Clark & DiStefano in some cases can show a connection between emotional distress and an accident when filing a claim.  We recommend hiring an attorney as soon as possible to ensure your best chance of securing remedy for your emotional distress.
Common Types of Emotional Distress
Most people suffer emotional distress after an accident due to the physical injuries they sustained during the auto accident. The emotional distress resulting from the accident can have the ability to completely uproot your life for the worse.
Different types of emotional distress include:
Post-Traumatic Stress Disorder(PTSD)
Anxiety
Depression
Embarrassment
and much more
It is common for emotional distress to be related to some type of physical injury. For example, you may suffer from embarrassment and withdraw socially if you suffered from a deep laceration to your face after a car accident. While the injury itself could be taken care of with stitches, it will likely leave behind a scar and serve as a reminder of the accident for the victim.  Situations like this could warrant a recovery for emotional distress if you hire a skilled auto accident attorney.
Proving Emotional Distress
Emotional injuries obviously differ greatly from physical injuries. It is significantly easier for a skilled personal injury attorney to prove physical injuries to a jury. Injuries and scars can be presented visually and medical records typically spell out the injuries in plain English. With that said, jurors can be much less likely to understand the severity of a plaintiff's emotional distress as it cannot be depicted as easily. One cannot simply present an x-ray to the jury showing you're suffering from emotional distress.
Here are some steps to take to ensure you have the best chance of recovering your damages.
Hire an Attorney –  A skilled personal injury attorney such as the ones from Clark & DiStefano can ensure you have all your bases covered when filing a claim and will give you the best chance at finding compensation for your damages
Seek a licensed therapist –  It is essential to document emotional distress with a trained professional. A licensed therapist will be able to document the severity of your emotional distress as well as provide you with an official diagnosis.
Seek friends and family who can testify – Your friends and family know you best. They can help show a jury how much your emotional distress has changed you as a person.
Establish a daily journal – Write down how you are feeling every day in a journal and try and reflect on how the accident has changed you emotionally. Establishing a record of emotional distress after the accident can help show a jury how the accident has continued to impact your day to day life.
Receiving Compensation for Your Emotional Distress
It is essential that you move quickly after an accident and hire a personal injury lawyer to ensure you have the best chance of recovering your damages. The amount of compensation varies from case to case and the severity of the emotional distress. In some cases, you will be able to settle with the defendant's insurance company for your damages but this is not always the case. In the case where a settlement isn't possible, we can file a lawsuit to attempt to recover your damages.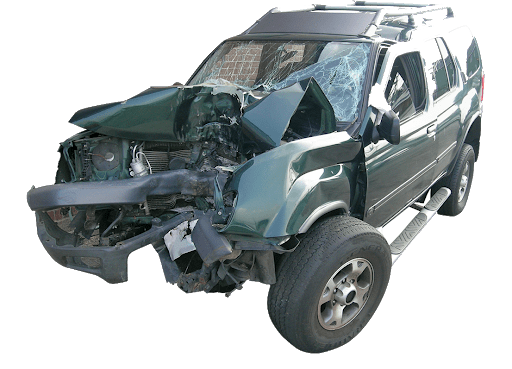 Experiencing Emotional Distress After a Car Accident?

3318 NJ-33
Neptune, NJ 07753
45+Years of Legal Representation
At Clark & DiStefano we are attentive, always focusing on the needs of our clients. We develop strategies that are tailored to each individual case, and we treat our clients as strategic partners in achieving a common goal. We endeavor to think outside of the box and formulate cost-effective strategies. Lastly, we believe in prompt communications with clients so they have predictability for reserve setting and sufficient time for studied pre-trial evaluations and recommendations.
Experienced. Attentive. Results
(732) 528-9111
This website is for informational purposes only and does not provide legal advice. Please do not act or refrain from acting based on anything you read on this site. Using this site or communicating with Clark & DiStefano, PC through this site does not form an attorney/client relationship. This site is legal advertising. Please review the full disclaimer for more information.